and relive your best childhood memories of trips to the beach. My Beach House Rentals has a unique mix of beach properties on Tybee to offer you many vacation rental choices: Historic District, Old Tybee Beach Cottages, Oceanfront, Oceanview, Luxury Condos, Houses, and Townhomes, large and small sleeping 1-18. Most are pet-friendly and all have free WiFi or Hi-Speed internet. Tybee Island, Georgia is a true beach community.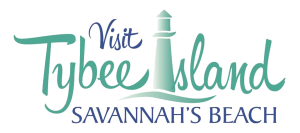 Tybee Island is a charming beach town off of Georgia's coast. Tybee has been awarded quite a few accolades over the years including America's Best Little Beach Town by Travel & Leisure!
Tybee is Savannah's Beach and is just a peaceful 15 minute drive over the bridge from historic Savannah, GA and less than a tank of gas from Atlanta, GA. The island is a 30 minute drive from the Savannah/Hilton Head airport.
Tybee is a popular holiday destination for Family Reunions, Girl Scouts, Sea Kayakers, Kite Boarders, Windsurfers, Dolphin Viewers and Birdwatchers. Don't miss Paula Deen Tours in Savannah, Inshore and Offshore fishing, Nature and Bike Trails, Tybee Lighthouse and Museum, Art, Music and fabulous restaurants serving fresh Wild GA Shrimp. Tybee is the summer home to author Mary Kay Andrews, Sandra Bullock, John Mellencamp, Paula Deen and you! Georgia's Peach of a Beach!
Our favorite things to do on the island including riding bikes along the beach, kayaking to Little Tybee, going on a dolphin boat tour, visiting historic light houses, exploring Fort Screven, and checking out the local surf shops.
Tybee Island is a unique, small coastal barrier island only 11 miles east of Savannah, GA. Approximately 3500 locals call this island their paradise. Beach lovers from all over the world claim Tybee as their paradise, too. Numerous historic attractions on or near the island range from Fort Pulaski National Monument, Fort Pulaski was a Civil War - era fort and is now operated by the National Park Service, to the famous Savannah Historic District, located west of Tybee Island. Tybee is a peaceful 15 minute drive over the marsh from historic Savannah, GA. Savannah is the setting for the popular novel, "Midnight in the Garden of Good and Evil" and "Forrest Gump" and is now the home of Paula Deen, famous chef.
#1 Healthiest Beach in America
- HEALTH MAGAZINE
A barrier island about 18 miles east of Savannah, low-key Tybee boasts a 3-mile stretch of beach that our judges labeled "magnificent," complete with gorgeous water. "The beaches here rarely have water-quality problems," says panelist and water-quality expert Nancy Stoner, who is very picky about where she dips a toe in.
Exercise is a way of life on Tybee. There are sunrise yoga classes on North Beach, and biking is the preferred mode of transportation. "You can leave your car parked and bike just about anywhere on the tiny island," says judge Elizabeth Joy, MD, a family-and-sports-medicine physician. And if you forget your gear, just rent a ride from one of the bike shops—trailer bikes for the kiddies and roller skates are available, too.
The island also has the least expensive lodgings, on average, of all the towns on our list. And its eateries serve up an abundance of good-for-you fare like fish tacos, salads, and veggie-filled sandwiches. "The restaurants serve simple, heart-healthy dishes," says judge Ruth Frechman, RD, a spokeswoman for the American Dietetic Association.
Tybee offers something for everyone—and thats why it tops our list of healthy summer escapes.

Ready to book your
Tybee vacation?
Tybee Activities and Attractions
Things to do for free on Tybee:
Free!!  Go Crabbing, Go Surfing, Go to the Beach, Fly a Kite, People Watch at the Pier, visit the parks and Tybee's historic cemetery, Watch a sunset on the Back River and watch the Sunrise on the front beach and go shelling and beachcombing.  – The Beach Never Gets Old!
Or for a little cash…
Take a Dolphin tour, go kite boarding, rent a bike, play bingo, go kayaking, charter a fishing trip, rent a jet ski, go parasailing, Visit the marine science center, climb to the top of the lighthouse, explore the museum and batteries of Old Fort Screven, enjoy a seafood dinner, so shopping.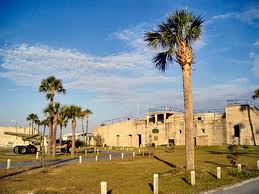 History is everywhere on this small 2.67 square mile island including Fort Pulaski National Monument.  Fort Pulaski was a Civil War – era fort and is now operated by the National Park Service and  the famous Savannah Historic District is located just west of Tybee Island.. Colonial settlers were in and around Savannah from the early 1700s.Legend has it that the name Tybee came from an Indian word meaning salt meadow. Centuries ago, Tybee Island was part of the Native American Gaulle kingdom of Indians who lived on the seven large barrier islands stretching from Cumberland island to Tybee.  Later Yamacraw Indian families from the Savannah area oystered, fished, and collected salt on the island.
Spanish and French settlers both landed on Tybee's shores but were soon driven out by the British in the 1730s, when Gen. James Oglethorpe established the colony of Georgia and took over the island.  In 1736, John Wesley, founder of the Methodist Church, arrived on Tybee Island.

Tybee quickly became an important navigational and military tool for Georgia. Between 1733 and 1773, three lighthouses were built on Tybee to help ships navigate in and out of the Savannah River. It also became one of Savannah's most important lines of defense.
On a quiet side street on the north end of the island, near old Fort Screven, sits the restored Tybee Island Lighthouse, a vintage brick structure that towers massively over the surrounding homes and beaches.
The Tybee lighthouse site dates back to the Colonial period. The light would help sailing vessels on their final approach to Savannah.
Now, the Tybee Island Lighthouse is a short and pleasant stroll from nearby beaches. After a day on the sunny beach, the cool tower on Tybee, which is also the site of a small lighthouse museum, is just the place to go.
From the 1920s to the 1950s, Tybee was booming. Jazz and nightclubs took over the island during the Big Band Era.Come and see our "New Beach" – Tybee beachgoers today will have about 1.2 million cubic yards more sand to play on than they did just months ago. The U.S. Army Corps of Engineers has completed the dredging phase of its beach renourishment project more than a month ahead of schedule, said corps spokesman.
Tybee Theatre Restoration
Word is that the Tybee Theatre is the first theatre in Georgia to show "talkie" movies. The theater was built in the 1930s to show movies to soldiers stationed at Fort Screven, replacing one that was housed in a tent.
When the fort closed in the 1940s, it was converted into a public movie house and was renamed the Beach Theater.
Currently the Friends of the Tybee Theater took over in 2006 and supervised the first phase of the restoration – stabilization of the roof. The restoration is partially being funded with proceeds from sales of the historic-preservation license plates.
Tybee Pier
Come and explore the island's newest addition, the Tybee Fishing Pier and Pavilion, located on the strand between 15th and Tybrisa streets.
Restaurants
Tybee is home to many fabulous restaurants, from laid-back digs featuring  local "Tybee White Shrimp" deep fried or placed on your favorite pasta dish to upscale dining. We always provide our "favorites" to all of our guests.  Yes, it is worth it to stand in line for breakfast at The Breakfast Club on Tybee.