Savannah's Holiday Tour of Homes & Inns
Start:
12/07/2019 10:00am
End:
12/07/2019 5:00pm
Location:
Savannah, GA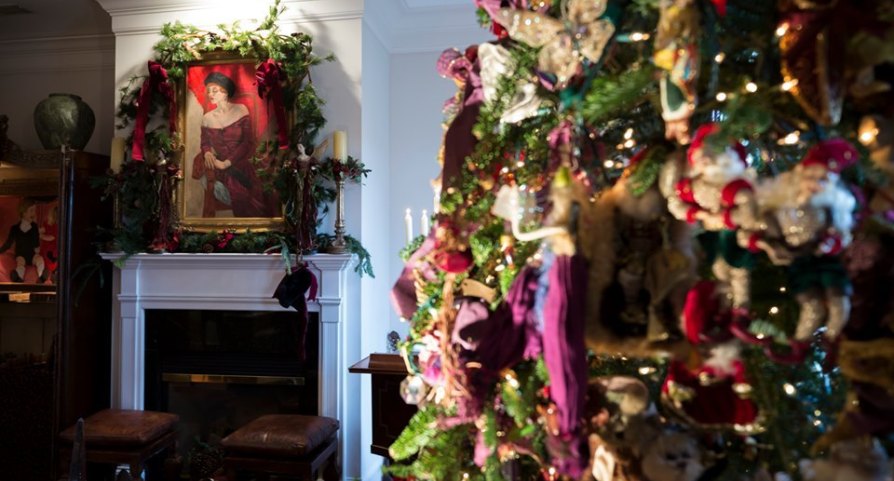 Savannah's Holiday Tour of Homes features exquisite architecture, beautiful furnishings, and gracious hospitality. This intimate tour experience allows guests to look "behind the doors" at some of Savannah's most beautiful private residences, festively decorated Historic Inns and culturally significant Museum homes.
*Funds from the tour support the Downtown Savannah Association community grant program.*
TOUR OPTIONS
Tour of Homes I: 10 am – 2 pm
Historic Inns for Tour I and II: 11:30 am – 2:30 pm
Tour of Homes II: 1 pm – 5 pm
Each of these tours features the same private homes, four historic Inns, and two Museum Houses in Savannah's Historic Landmark District AND the Massie Heritage Center. To avoid overcrowding and long lines, the Private Houses portion of the Tour has been broken into two separate tours, Tour 1, from 10-2 and Tour 2 from 1-5. The Inns and Museum houses will be open to both Tours from 10:00 to 4:00.
The Museum Houses: Open from 10-4
-Massie Heritage Center, a resource center for living history featuring original Georgia school system building, classroom, period costumes, and information on local history and historic preservation.
-More to be announced
Historic Inns: Open from 11:30-2:30
– The McMillan Inn
– The Justine Inn
– The Gastonian
– The Eliza Thompson House
Where you start your tour
Tour Headquarters will be at the Jepson Center, located at 207 W York Street on Telfair Square. This is where you will begin the tour by picking up your tour Guidebook. The Guidebook is your required ticket for entrance into the tour locations. Guidebook pickup will begin an hour before your Tour Session. Tour headquarters open at 9:00 am and closes at or before 3:00 pm.